Cottington Player Day Shopping Page
Welcome to the temporary shop page for A Valley of Stars studio, set up just for the Cottington Virtual Player Day and Fundraiser!
Everything in our shop was handmade by either Victoria or Vespa; feel free to check out the rest of our website for more information about us and our work. We work hard to make pieces we are proud of, and we hope you like them as much as we do!
Please peruse our wares, and feel free to ask any questions in the event Discord!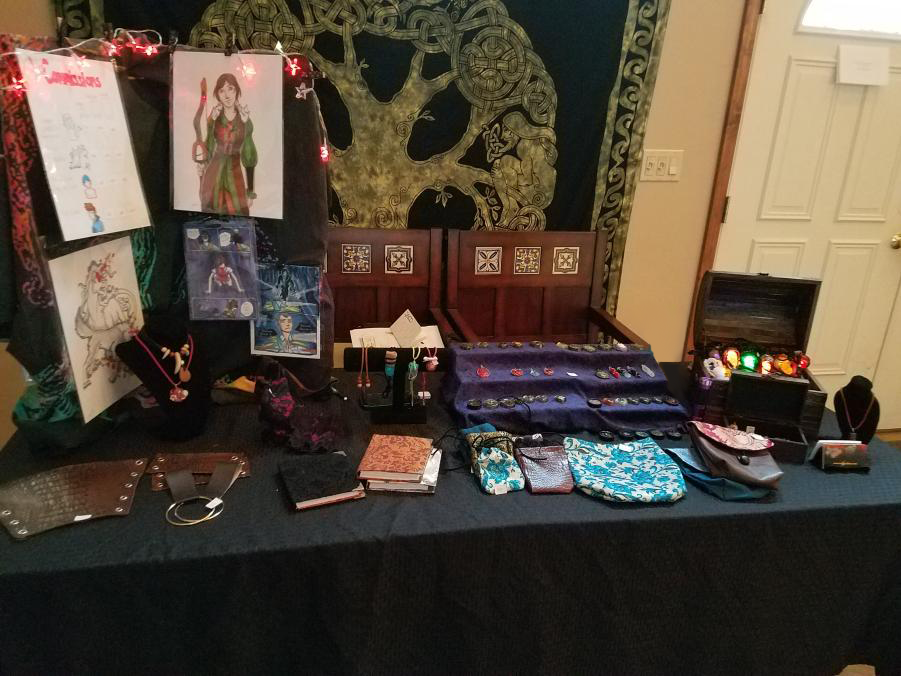 ---
All pendants come with a 20" necklace cord by default. If you'd prefer it be set up as a keychain or phonecharm, just note that in your order.
To purchase an item, you can either post in our Discord channel or DM Vespa on Discord, and we'll mark it down. Please be sure to DM Vespa your shipping address and we will settle up the bill at the end of the day.
US shipping only, estimated at around $5 per shipment. If you're local, we can figure out an in-person delivery option.
---
Our Raffle Item – Raffle is Closed!
Be sure to visit the Bursar's Office in the Discord to purchase "CW2 Cards" for the raffle! Enter to win any number of fabulous prizes, including this:
---
Pouches and Bags
Drawstring Bags: $5 for small, $10 for large
Belt Pouches: $20
---
Hairbows: $10
---
Light-up LED Pieces
Each of these resin pieces has an LED embedded to give it an ethereal, magical glow.
Clean gently with a damp cloth only!
Uses one CR2032 (coin cell) battery. Battery is not included due to shipping restrictions.
Light-up Unicorn Horn Headband: $30
Light-up Unicorn Horn Necklace: $25
Large Light-up Unicorn Horn: $35
Light-up Crystal Necklace: $25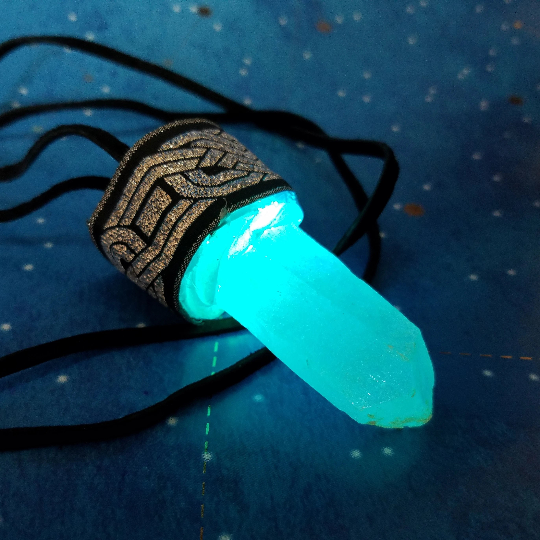 ---
Various Jewelry: $10
Gemstone-filled Resin "Crystals"
Wire-wrapped Resin "Crystals"
"Bound Fallen Star" Resin Bezel Pendants
Unique pieces